1 Simple Switch to a Better Brunch!
If there's one meal that transcends time, space and explanation it must be brunch!
According to my local pub it can be served anytime from 11am - 5pm
According to Gatwick Wetherspoons, it's a 24 hour a day affair!
Whenever you like it, we'd like to help make it better! Simply swap your usual wafer thin supermarket smoked salmon for some of our slow cured, delicately infused and hand carved specialties.
Which flavour you ask? Well actually most of them will work nicely, but here's my top 3 smoked salmon suggestions for a brilliant brunch (whenever it is!)
1) Pale but Interesting - With a zing from the lemon zest, a bit of heat from the black pepper and citrus notes from the pale ale, it's a classic flavour combo!
2) Gin & Tonic - The citrus zest cuts nicely through the richness eggs, any style! A perfect crowd pleaser.
3) The Margarita - With a little coriander, chilli and lime, this one will work perfectly with your smashed avocado on toast.
As with all our products, we're very happy to talk you through anything either over the phone, or you can use the little blue icon in the bottom right corner and we'll get back to you ASAP!
Cheers,
James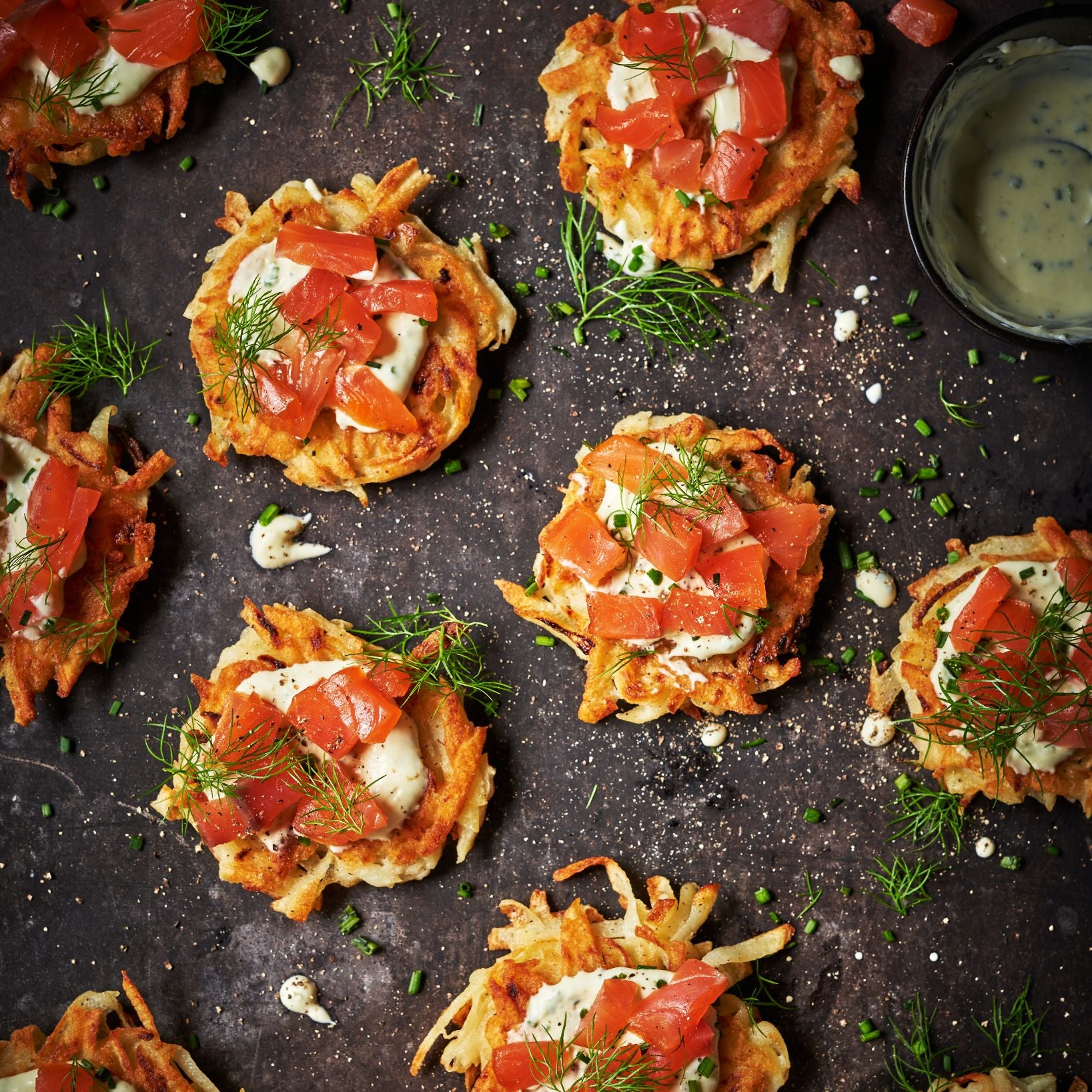 Simple Smoked Salmon Latke Recipe
Simple Smoked Salmon Latke Recipe I love this latke recipe, ever since our food stylist, Rob made them for us. I'm not sure if I've got his recipe quite down, but this is the simple method I use to...
Read more