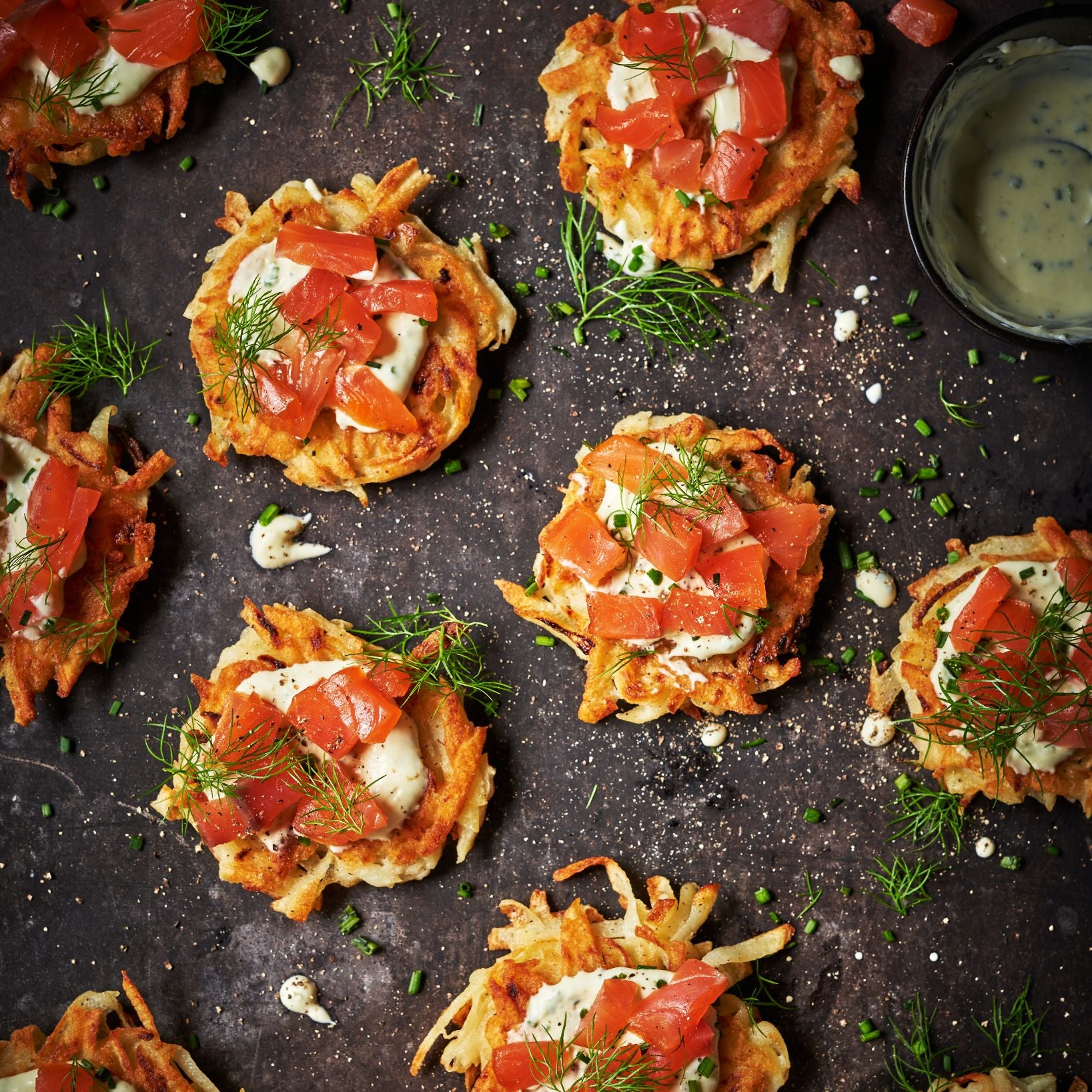 Simple Smoked Salmon Latke Recipe
Simple Smoked Salmon Latke Recipe
I love this latke recipe, ever since our food stylist, Rob made them for us. I'm not sure if I've got his recipe quite down, but this is the simple method I use to get the latkes crispy and golden. Add your choice of smoked salmon and a dollop of crème fraîche.
Ingredients
¾

 

medium brown onion, peeled and cut into large pieces
3

 

medium russet potatoes, peeled and cut into large pieces
30g plain

 f

lour
1 teaspoon

 

salt
2

 

large eggs
vegetable oil, for frying
Method:
Using a food processor grater or the large holes of a box grater, grate the onion. Transfer to a bowl and set aside.
Grate the potatoes in the food processor or on the box grater.
Squeeze the excess liquid from the potatoes into a bowl. Drain the liquid, then add the potatoes to the bowl, along with the grated onion, and toss to combine.
Add the flour, salt, and eggs and stir to combine.
Using a large, heavy based frying pan, fill with 1cm of vegetable oil. Heat until 180 degrees C.
Dollop 30g spoon-fulls of the latke mixture, 1 at a time, into the hot oil and spread to make pancakes, about 5cm in diameter. Do not overcrowd the pan.
Reduce the heat to medium and fry until the latkes are browned on the bottom and the edges are crispy, about 3-5 minutes. Flip and cook on the other side for about 5 minutes more, until browned and crispy. Transfer the latkes to a paper towel-lined plate to drain and repeat with the remaining batter.
Top with the smoked salmon flavour of your choosing. I'd go with Erik The Red or The Margarita for this one. A dollop of crème fraîche. and you're good to go!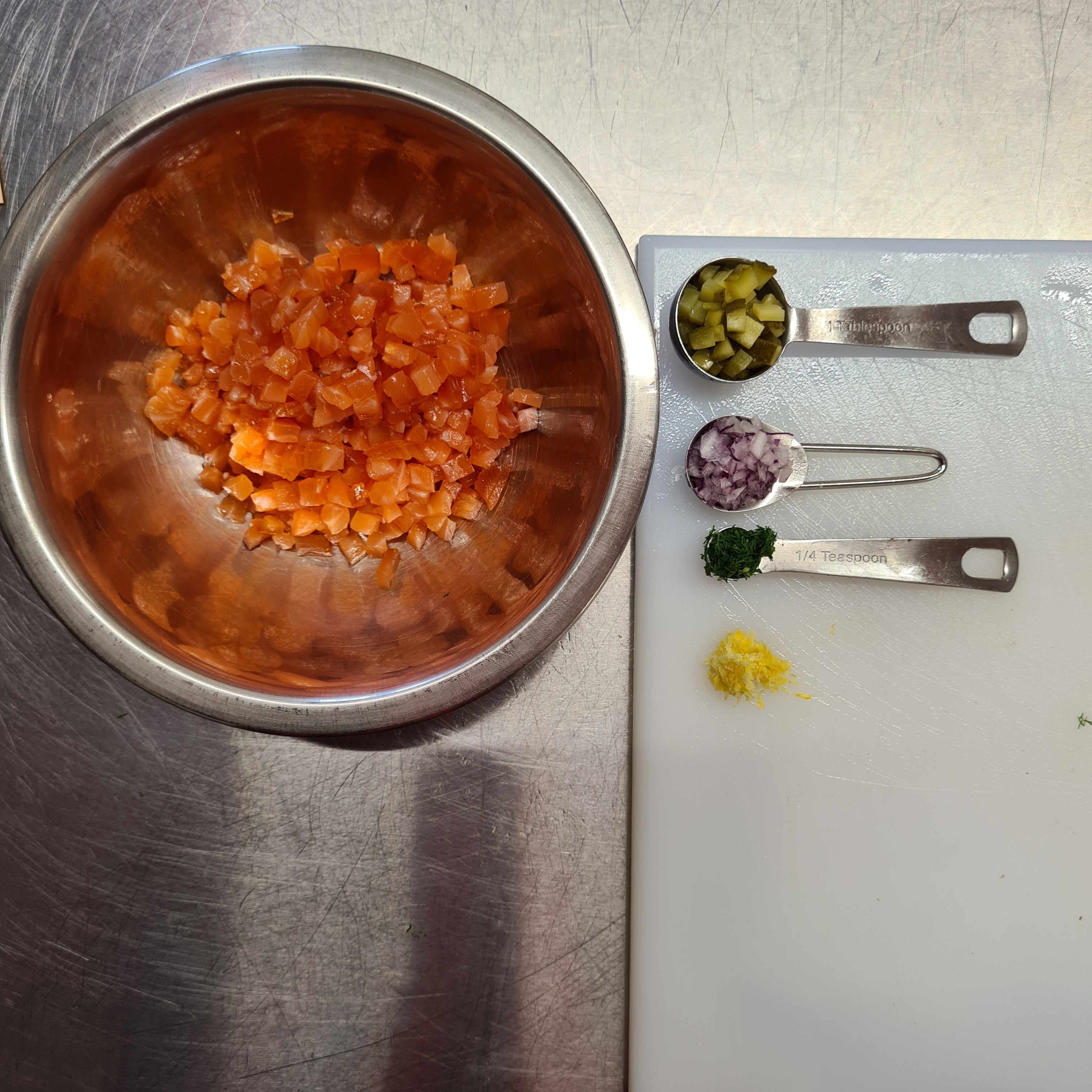 1 Simple Switch to a Better Brunch!
If there's one meal that transcends time, space and explanation it must be brunch! According to my local pub it can be served anytime from 11am - 5pm According to Gatwick Wetherspoons, it's a 24 ho...
Read more