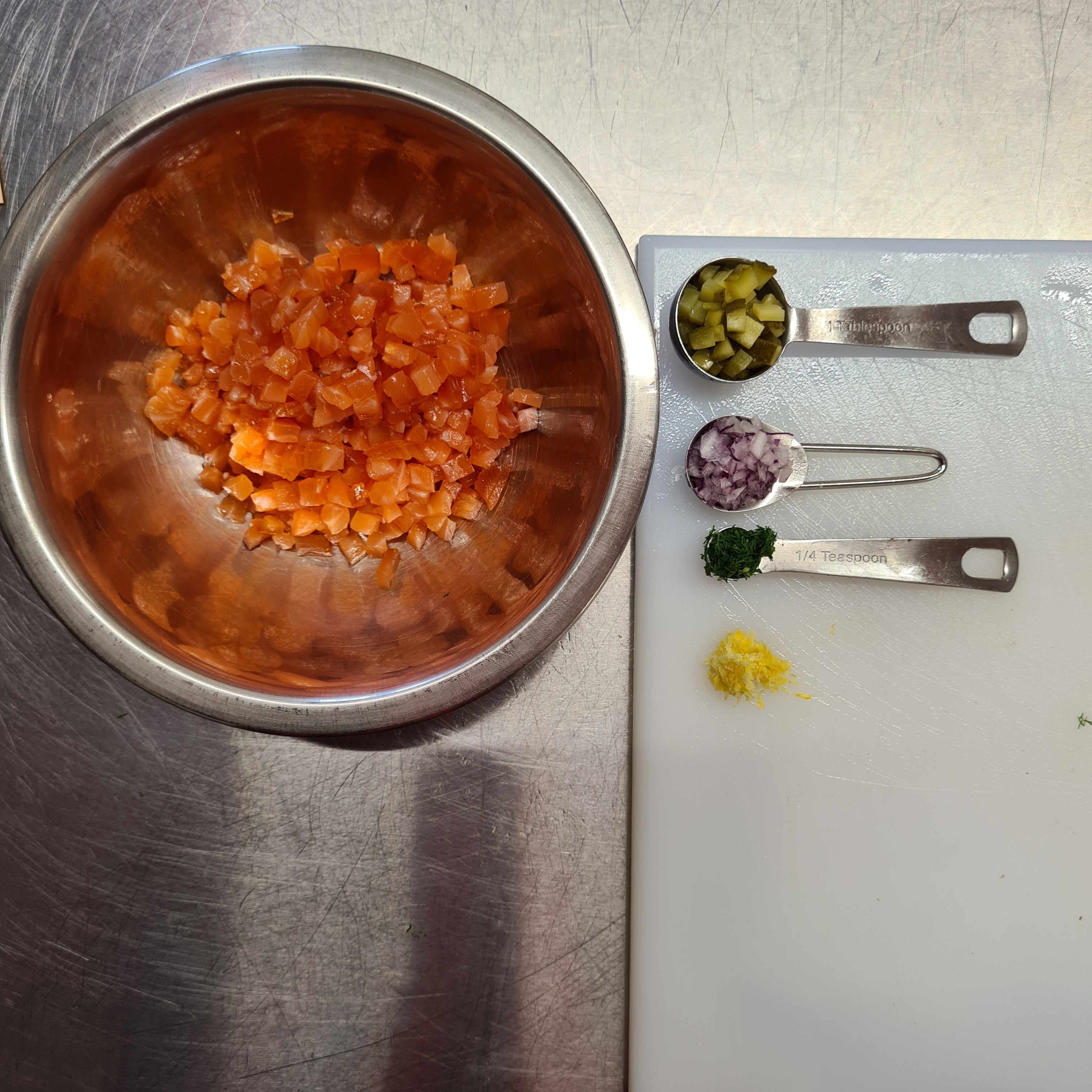 Smoked salmon recipe creation at Pished Fish HQ (VIDEO)
We have 2 fantastic chefs here at The Pished Fish. Mark and Tris are both very experienced in commercial kitchens and bring stupendous ideas for flavours and new smoked salmon products to create here. 
We're working on a fantastic smoked salmon starter here using our Designated Driver although we will look at using our other flavoured smoked salmon too.
They have been experimenting with dill, chives and parsley, dijon mustard, sherry, vodka and pickles all chopped into the dishes. 
So far we have chosen a winner, which really is fantastic. The next steps are to create the packaging, look at shelf life testing and then get some samples out to a wider audience (you?!)
Stay tuned for what we have created!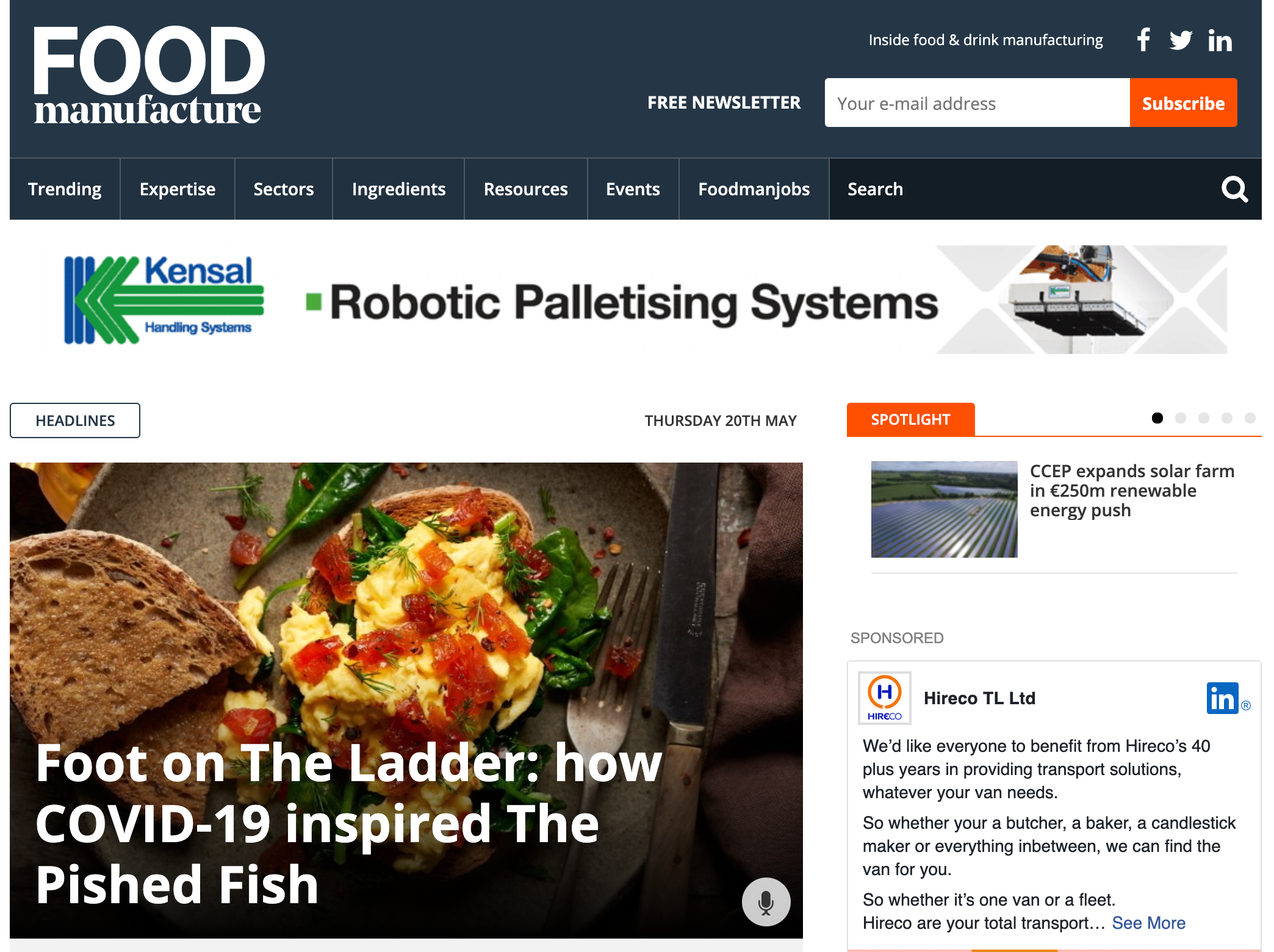 Here me chatting about all things covid stresses and a transition from supplying retailers to supplying our marvellous customers direct Click here to listen/read
Read more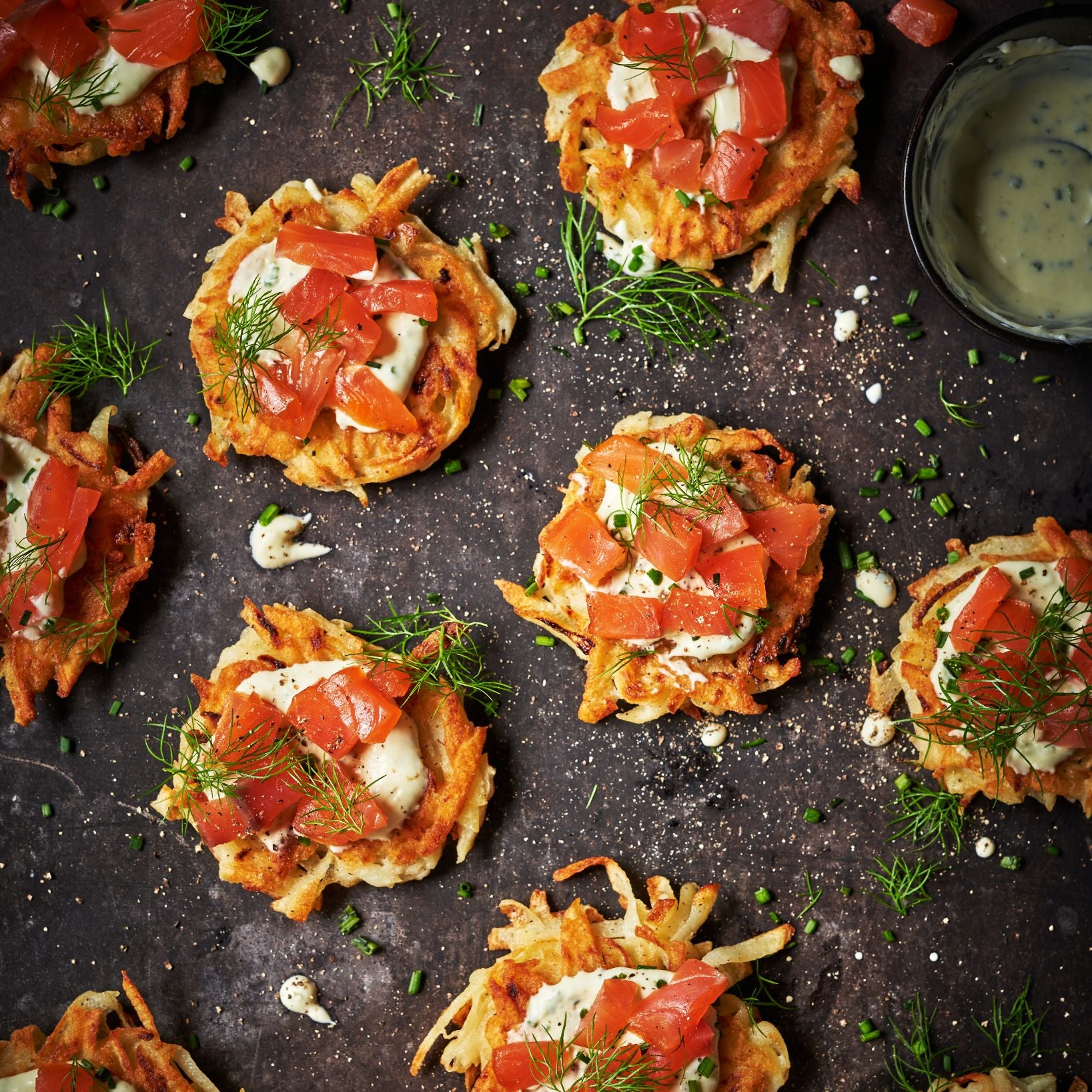 Simple Smoked Salmon Latke Recipe
Simple Smoked Salmon Latke Recipe I love this latke recipe, ever since our food stylist, Rob made them for us. I'm not sure if I've got his recipe quite down, but this is the simple method I use to...
Read more