Hot Smoked Salmon Hoi Sin Wrap Recipe
We're switching the classic duck here for some of our roasted smoked salmon, shredding like you would the duck, and adding in with classic crunchy veg, spring onion and hoi sin sauce.
Wrap it all up tightly and send off in lunch boxes for school or work!
Ingredients:
The salmon skin from the portions

8 tbsp hoisin sauce

4 flour tortillas

1 carrot

¼ cucumber , deseeded and shredded, mainly using crunchy outer layer

(Any crunchy veg you feel like adding, peppers, red onion etc)

4 spring onions , trimmed and finely shredded

Handful of coriander

Sprinkling of crispy fried onions
 Method:
Layer up all the ingredients. Focusing on the veg you prefer, obvs! Topping with spring onion, crispy onions and coriander.
Add a couple of tablespoons of hoi sin sauce to each and you've a healthy lunch right there! It means you can add a guilt free pack of crisps in with the lunch!
We priced this up as 4 wraps, including our hot smoked salmon and veg bought from Waitrose at £3.44 per wrap (maybe a little less as the hoi sin and crispy onions still had plenty left!
OK, I'm not going to tell you how to make a smoked salmon salad, but here's a little inspiration for how switching up your plain smoked salmon to something with a little more "va va voom" can turn ...
Read more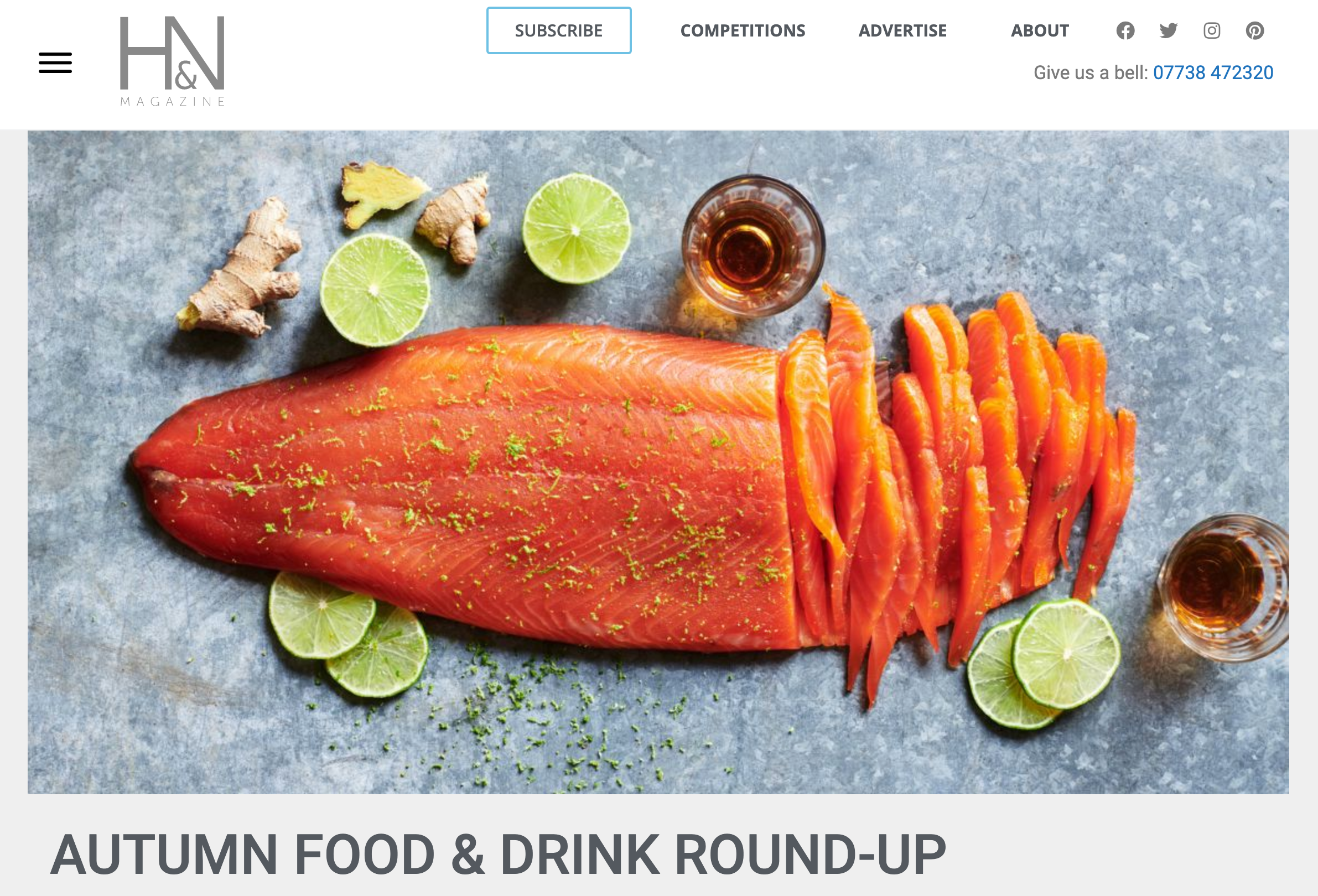 H&N feature on Tidal Rum partnership
We are delighted to be working with Tidal Rum to supply the rum for our Dark and Stormy. It seems others are delighted too with H&N featuring us in their Autumn roundup. You can read about it here
Read more